We Deliver


---
Karl Stallard Furniture is able to deliver to most regions of the United Kingdom, the further destinations dependant on order size/quantity (please call for details). Our preference is to make all deliveries ourselves in our own vans.
If any items, such as beds and wardrobes, require expert assembly, our professionalism and experience ensure that the job is carried out thoroughly and properly, and that no parts are damaged in the process. Also, because we personally check every item before it leaves our premises in Stratford-upon-Avon, there will never be any parts, such as bolts or hinges, missing.
We can get everything unpacked, assembled and installed into position so you can begin to enjoy your new furniture straight away. Arrangements can be made to deliver on any convenient day and at just about any time of day. For long distance deliveries only the van driver will be present and so some help at hand may be required on site with larger items.
For smaller items such as mirrors, why not collect in person? There is a municipal car park only 30 seconds from our front door, and we will be only too happy to refund any car parking charges on presentation of a valid ticket. And of course, Stratford is a lovely town to visit, with its wide reach of quiet river and its many historic properties associated with William Shakespeare, and the world famous Royal Shakespeare Theatre.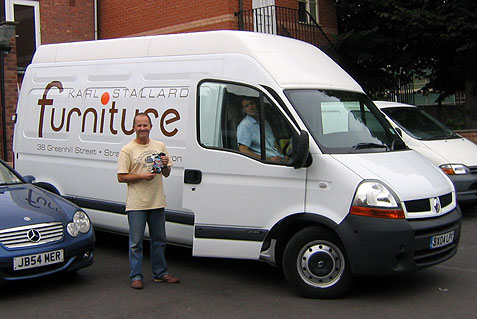 The van's all loaded up and we're ready to start a round of deliveries in the Midlands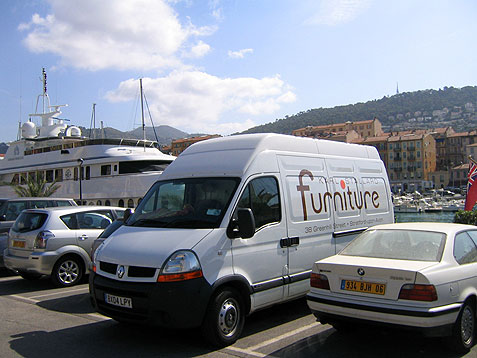 One customer bought several items of furniture from us and needed us to deliver to his home in the south of France. As you can see, the weather was typically hot and sunny, and it was difficult to come back to England.